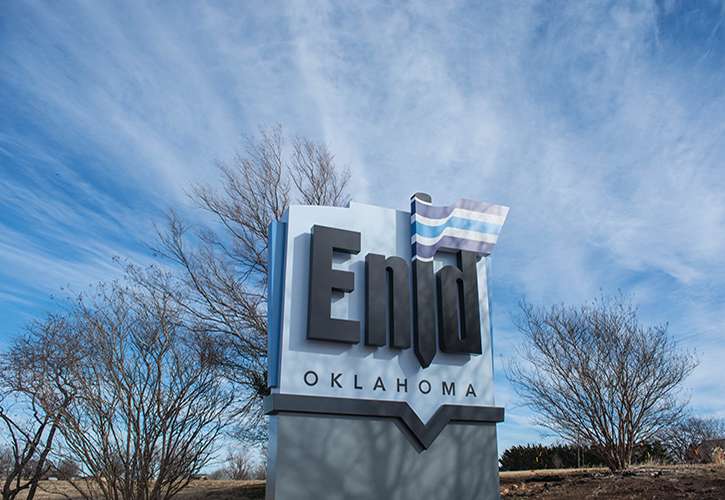 Five reasons to Visit Enid
1. "Lonesome Dove" meets "Far and Away." Enid is at the crossroads of two significant events in our nation's development, the Chisholm Trail & Cherokee Outlet Land Run.
2. Learn about David E George, a drifter who on his death bed in 1903 claimed he was John Wilkes Booth.
3. An 80% replica of the Vietnam Wall in Washington, DC is on permanent display at Woodring Regional Airport.
4. Enid has 21 listings on the National Register of Historic Places.
5. Simpson's Old Time Museum is actually a movie studio where six full-length Western movies have been filmed.
Select Video