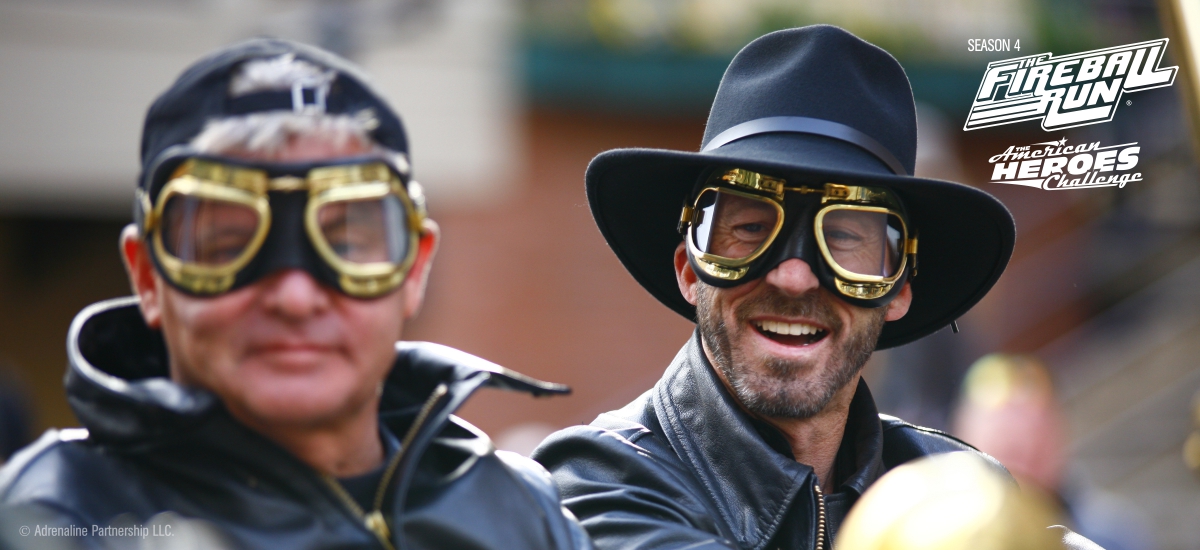 Sept 24 - Oct 2 Henderson, NV - Galena, IL
Gallup, NM, Lubbock, TX, Dodge City, KS, Heartland Park Raceway, KS, Lamborghini STL, MO
It's a bird! It's a plane! It's absolutely crazy! Those wacky Fireballers are back. The bumper to bumper action kicks off in Henderson Nevada and finishes big in Galena Illinois. Sparks fly right from the go as a fight breaks out between teams, alliances sour, and a massive interstate closure has everyone making a mad dash to the finish. Episode features locations in; Williams, AZ., Gallup, NM., Lubbock, TX., Dodge City, KS., Topeka, KS., and Oak Brook, IL.