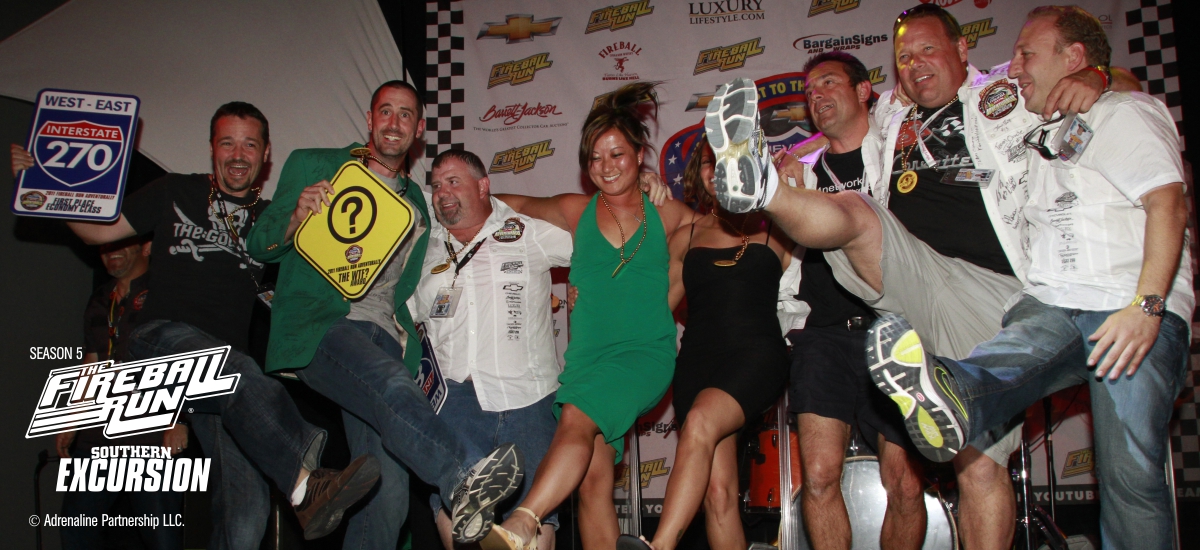 Sept 23 - Oct 1 Melbourne, FL. to Mississippi Coast
Mystery Destination 1, Peachtree City, GA., Mystery Destination 2, Knoxville, TN., Clarksville, TN., Anniston, AL.
Let the Battle for the South begin again. Starring Dayton 500 Winner Geoff Bodine and Space Shuttle Astronaut Winston Scott. Drivers start their epic journey in Florida's Space Coast and finish in the Mississippi Gulf Coast. Along the way they'll locate J. C. Penny, stomp grapes, get soaked in Georgia, fry a chick, get lost in Knoxville, catch the last train to Clarksville, and then someone gets a police escort. Episode also features; Peachtree City GA.,& Anniston AL.