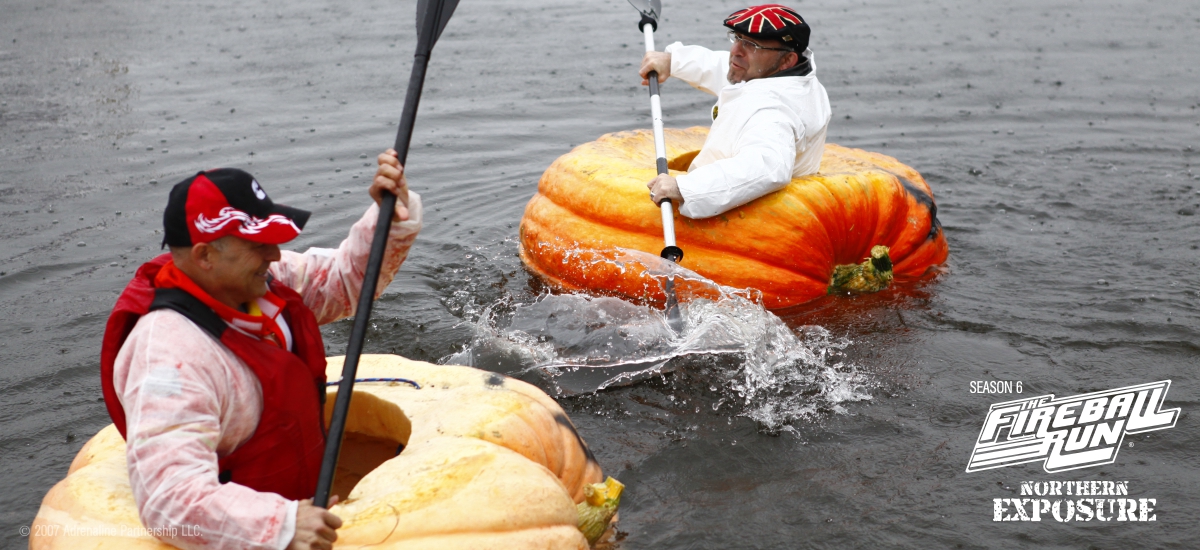 Sept 21 - 29 Independence, OH to Bangor, ME
Jamestown, NY, Wellsboro, PA, Watertown, NY, Schenectady, NY, Waterbury, CT, Ogunquit, ME
Just when things went south, they went north. The battle from bragging rights continue in season 6 FIREBALL RUN Northern Exposure. A near solid week of rain makes rally drivers cranky and wet. The game begins in Independence Ohio and lasts 2000 miles to Bangor Maine. Will it be the doctors in a wambulance? the President of the Rock & Roll Hall of Fame? perhaps the lady race car drivers? the astronaut? You'll root for them all but never guess who wins.